Propane Outdoor Living in the Summer
July 17, 2020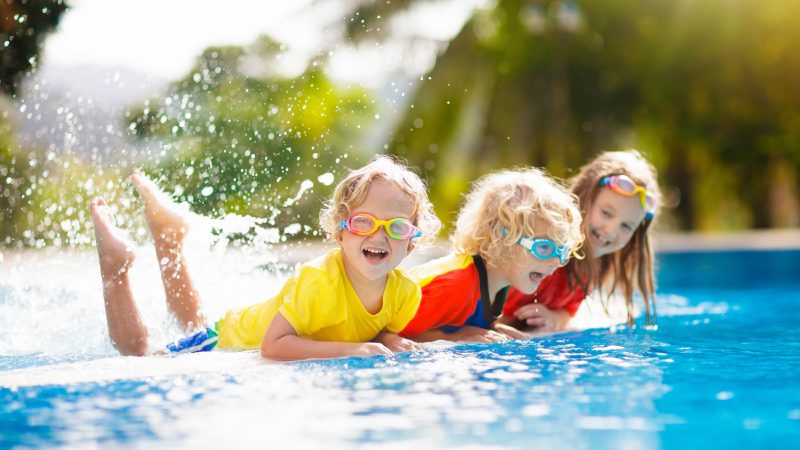 Summer in Massachusetts—warm air and breezy afternoons, what's not to love about summer in the north?
Have you been hanging around the pool? If not, you're missing out! A propane pool heater might be just the thing to get you in the water.
Using Propane to Heat Your Pool
When people think of propane outdoors, most think of gas grills (and that is a popular use of propane) but propane is a highly versatile fuel. Did you know you can use propane to heat your pool? It may be blazing hot outside, but that pool water might be ice cold. A cool, refreshing dip is probably what you're looking for, not an ice bath. Keep the temperature exactly where you like it with a propane-powered pool heater. Using a propane heater for your pool offers a number of benefits:
Easy to install and maintain
Durable
Eco-friendly
Highly efficient
Propane pool heaters have several advantages over other types of heaters. With electric heat pumps, the pump pulls heat from the air to warm the pool, which may not get the water as warm as you're expecting, and heating would take much longer. Solar pool heaters require a system that's equal to at least 50% of the pool's surface, and the pump, which is electric, must run for the heater to work, possibly raising your electric bill. Propane is an easy, hassle-free way to get your pool heated fast without breaking the bank.
Propane's Summer Versatility in Massachusetts
While we do deliveries only for pool heaters, propane also has many other uses during the summer. Propane patio heaters can keep your outdoor living space as cozy and comfortable as your living room. Propane fire pits and fireplaces offer all the joys of camping without the mess, and with a propane grill, you get on-demand temperature settings, even cooking on your deck, and easy cleanup.
If you're ready to take a dive into your own temperature-controlled pool, set up a propane delivery with us today to get your tank filled! We service Hampshire County, Franklin County, and Hampden County, MA. If you have any questions about propane uses, costs, or deliveries, contact us and we'd be happy to talk to you.
---